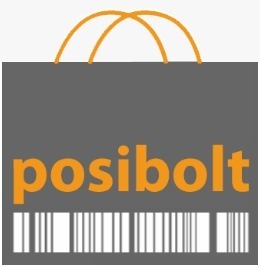 Website: https://www.posibolt.com
Established in 2008, Posibolt Solutions Pvt Ltd has become a top supplier of business-centered solutions such as Point of Sale (POS), Enterprise Resource Planning (ERP), Warehouse Management, and Human Resources Management Systems (HRMS). Based in Bengaluru, we cater to clients in India, the Middle East, and Africa across a wide range of retail formats, including Super/Hyper Markets, Footwear, Apparel, Jewelry, Stationery, and Gift Items.
Posibolt works closely with customers and partners to provide high-quality, innovative solutions that enhance their businesses. We strive for ongoing improvement in our processes and methods to promptly deliver effective solutions on a larger scale. Posibolt employs a dedicated team focused on satisfying customers with cutting-edge transformative technologies.
Our key offerings include:
1. Robust and cost-effective retail POS and inventory management solutions for multi-store and omnichannel operations.
2. Comprehensive coverage of sales, inventory, purchasing, accounting, and HR.
3. Compliance with VAT/GST/e-Invoicing regulations.
4. Easy-to-use eCommerce, mobile van sales, and insightful analytics supported by a solid inventory and supply chain platform.
5. An intuitive, adaptable, and responsive user interface with web, mobile apps, and handheld PDA support.
6. Quick, attentive, and dependable cloud or on-premise deployment with no outages.
For PosiboltERP implementation, you have several complex implementations that modify the system's default behavior to fit your processes. Therefore, as a part of rolling out and updating this implementation, you want to ensure that any previously made changes still function as expected.
Often you'd start with manual validation. Then, some assigned individuals would go through the existing functionality to ensure it works correctly.
Eventually, however, you'll realize that the validation volume is so high that it takes much time, hindering efforts to move forward efficiently. Also, humans are prone to making errors and sometimes missing important issues.
This is where you start to think about automation for your manual validation activity.
However, it is challenging for several reasons:
You need to hire a QA Engineer to build automation (these are hard to come by and very costly).
Once you start automating, you'll discover that as soon as PosiboltERP releases a new version, your test automation breaks because of subtle new changes in the release. This makes the majority of your tests fail, defeating the whole purpose of automation in the first place.
Meet testRigor. testRigor is a human emulator that understands English and executes tests from an end-user perspective. This way, you can achieve two goals at the same time:
Empower your existing employees who are now focused on manual testing to be able to build test automation regardless of their skill level.
testRigor automation won't break between releases because it just doesn't rely on details of implementation like all other systems do.
An example of a test could be:
If you'd like to try it out and see a demo of how it works on PosiboltERP, please fill out the form below.
Request a Demo
Ready to move your software testing into the next stage of scale and efficiency? After submitting this form, our team will reach out to you to schedule a demo where they can also answer your technical questions.
Thank you for your request. Please select date and time for a demo.