Last week, we added a feature to bulk download captured files and several new options for execution.
Captured Data/Bulk Download
This feature introduces a new section called "Captured Data", which allows users to download in zip format all the files which were captured in test cases of test runs. It also shows a table of the grabbed data values.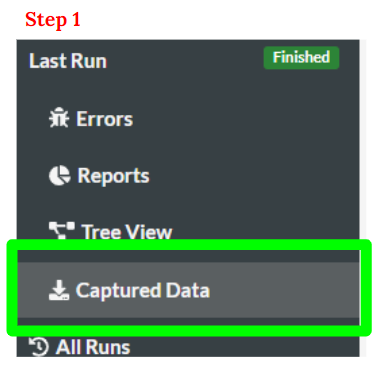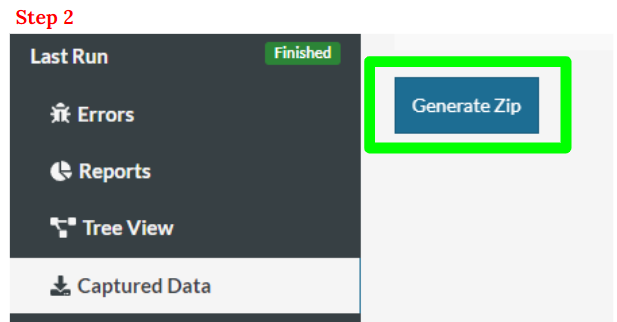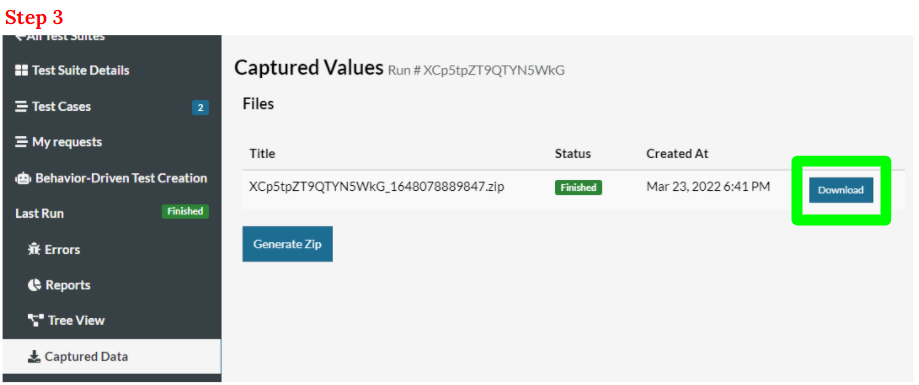 Execution Options
It is now possible to retest only test cases that match a set of labels.

This can be done through our retest API (see example in the "CI/CD Integration" Section inside the app).

It also can be done through the UI on the new "Additional run settings" section in the "Test Suite Details" Section. Separate runs for specific labels (and branch/commit runs too) are created in the "All Runs" Section. They

WILL NOT

modify the status of the main last run.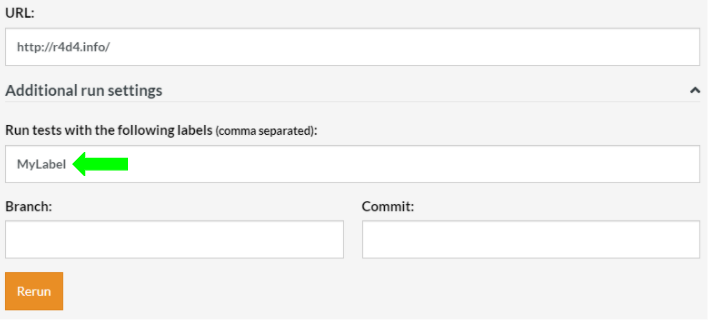 This section also contains a new UI to trigger branch/commit testing, which was previously possible only through the API before.

Give names to the Branch and Commit that match the terms your team uses

These names you assign in "Test Suite Details" will appear on the test run that is created in the "All Runs" Section.