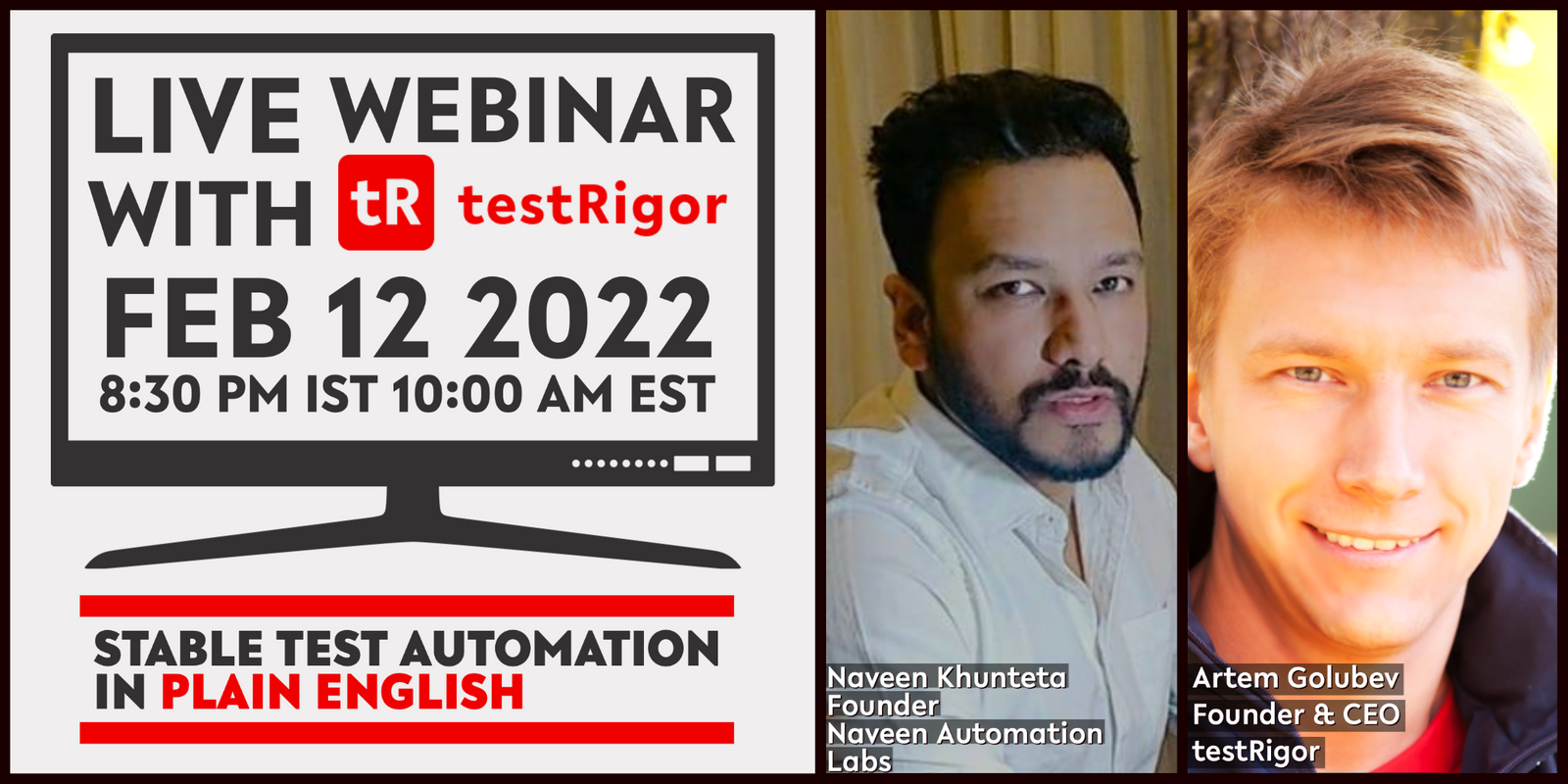 We are excited to announce that our CEO, Artem Golubev, has been invited to  join Naveen Automation Labs in a livestream event to demo testRigor.
Use this link to join the event. You will find out how testRigor is helping teams automate their tests with plain english and no coding experience.  With a few statements and the click of a button you are creating automated tests.
In this livestream you will learn:
How to create a test with plain english statements
How testRigor speeds test creation by 15x compared to Selenium
Why testRigor is the only company solving the test maintenance problem.
Features that allow companies to scale their test coverage and achieve 90% within 1 year.
Join today and learn how No Code testing is empowering manual testers to own part of the automation process.
Ready to try it yourself?! You can try the open source version for free today.