#1

Test Automation Tool

for Manual Testers

Build stable tests 15X faster than QA Engineers with Selenium by using plain English

Find out how you can start improving your QA Process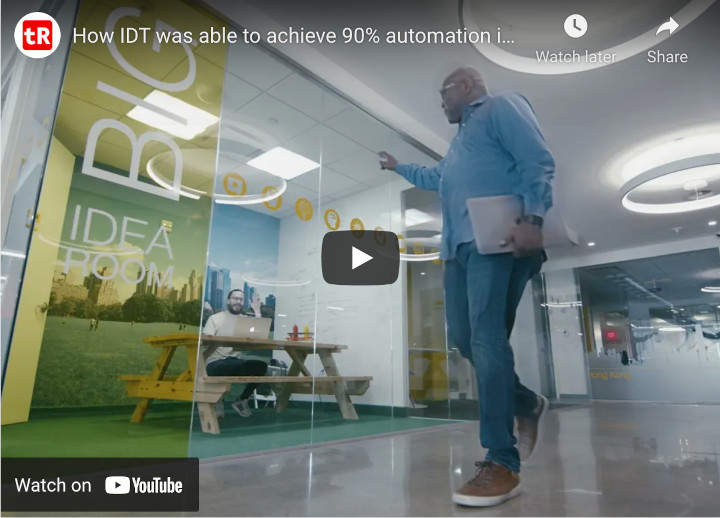 | | |
| --- | --- |
| | "We spent so much time on maintenance when using Selenium, and we spend nearly 0 time with maintenance using testRigor" |
| | |
| --- | --- |
| | Manual testers automate complex tests with testRigor |
| | 15X faster than QA Automation Engineers with Selenium |
| | 99.5% less maintenance compared to Selenium frameworks |
| | Create robust automated tests without flakiness of Selenium |
Fast, easy, and flexible automation for your entire team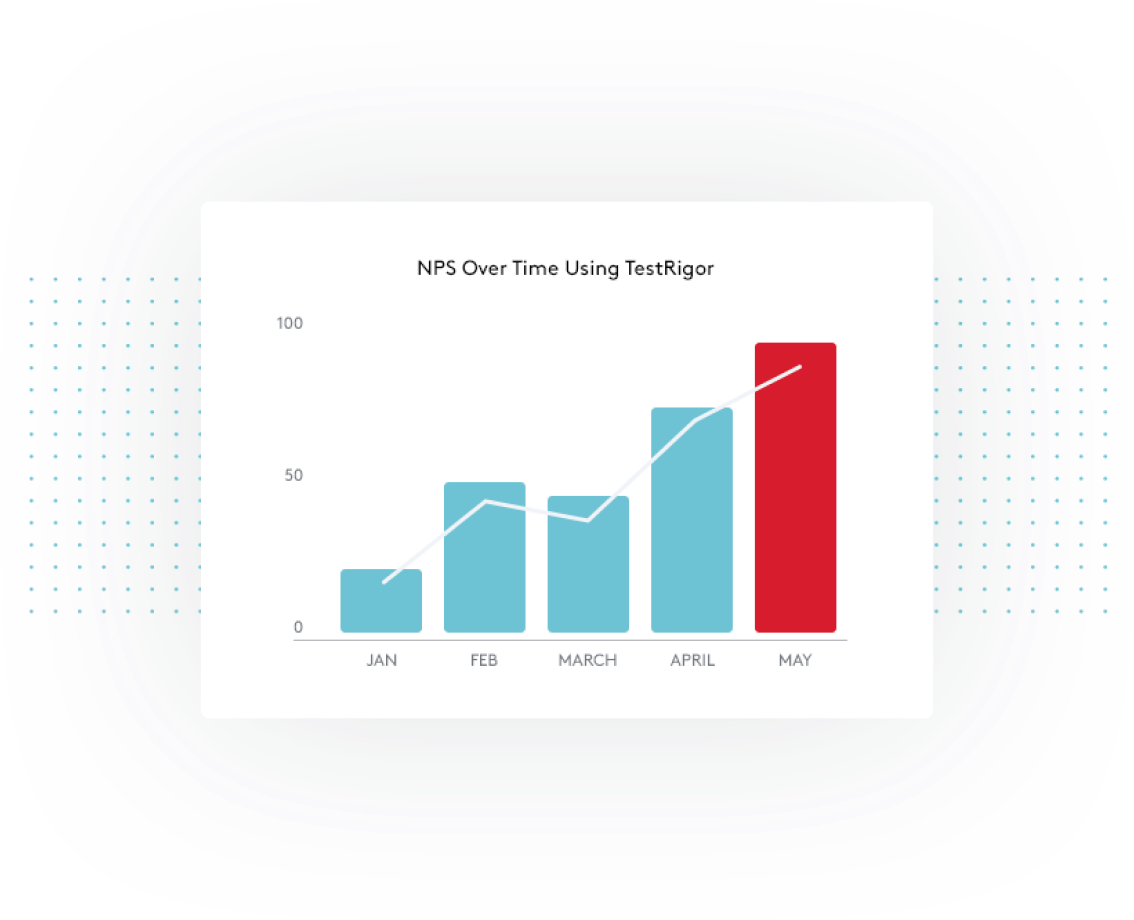 For Executives & Product Leaders
Test and ship faster while ensuring product credibility for each release. Increased testing script stability allows peace of mind with ample test coverage, minimal maintenance, and management.
For Engineering Teams
Automatically generate 1000s of tests based on how users interact with your application in production or create tests manually 15x faster with 99.5% less maintenance.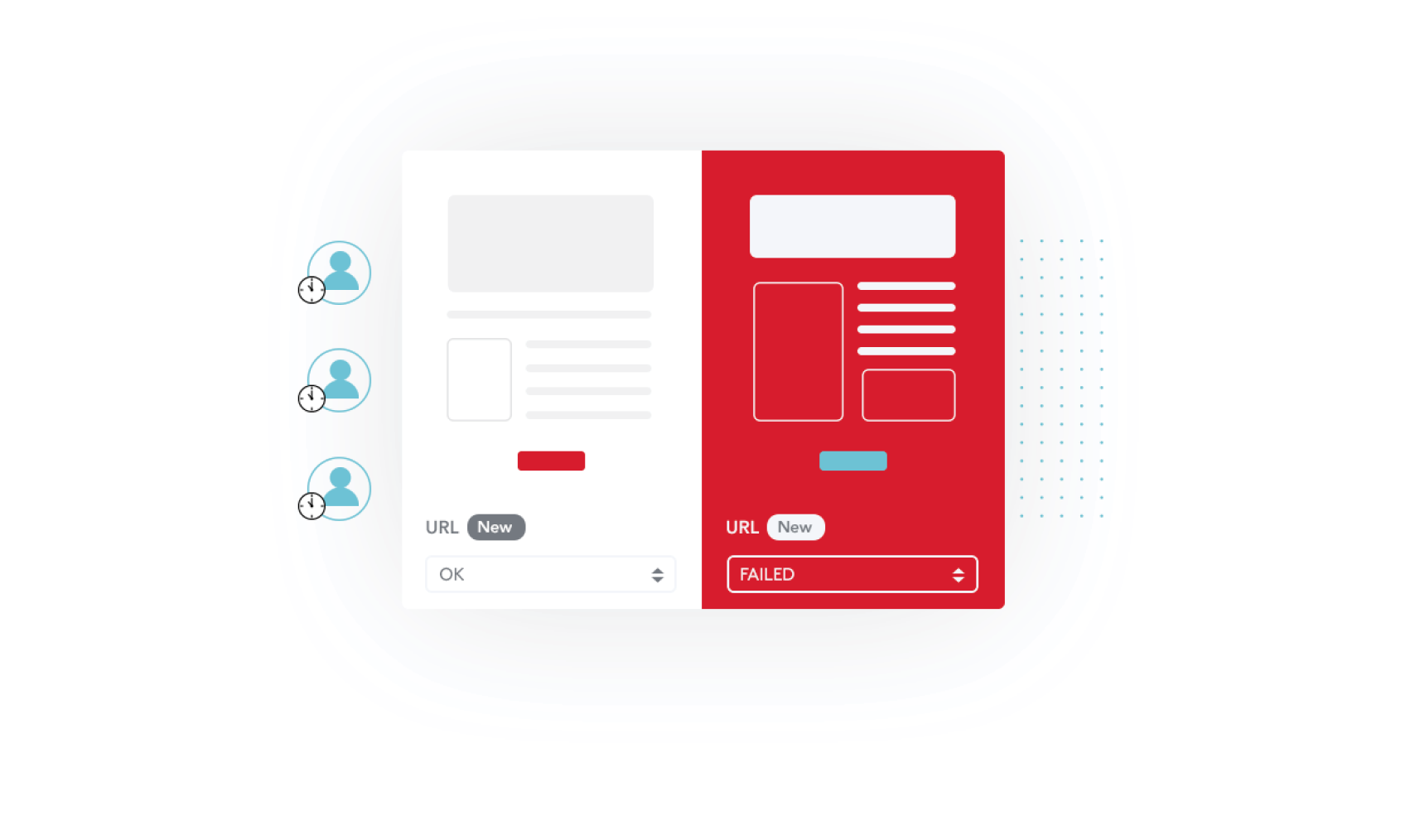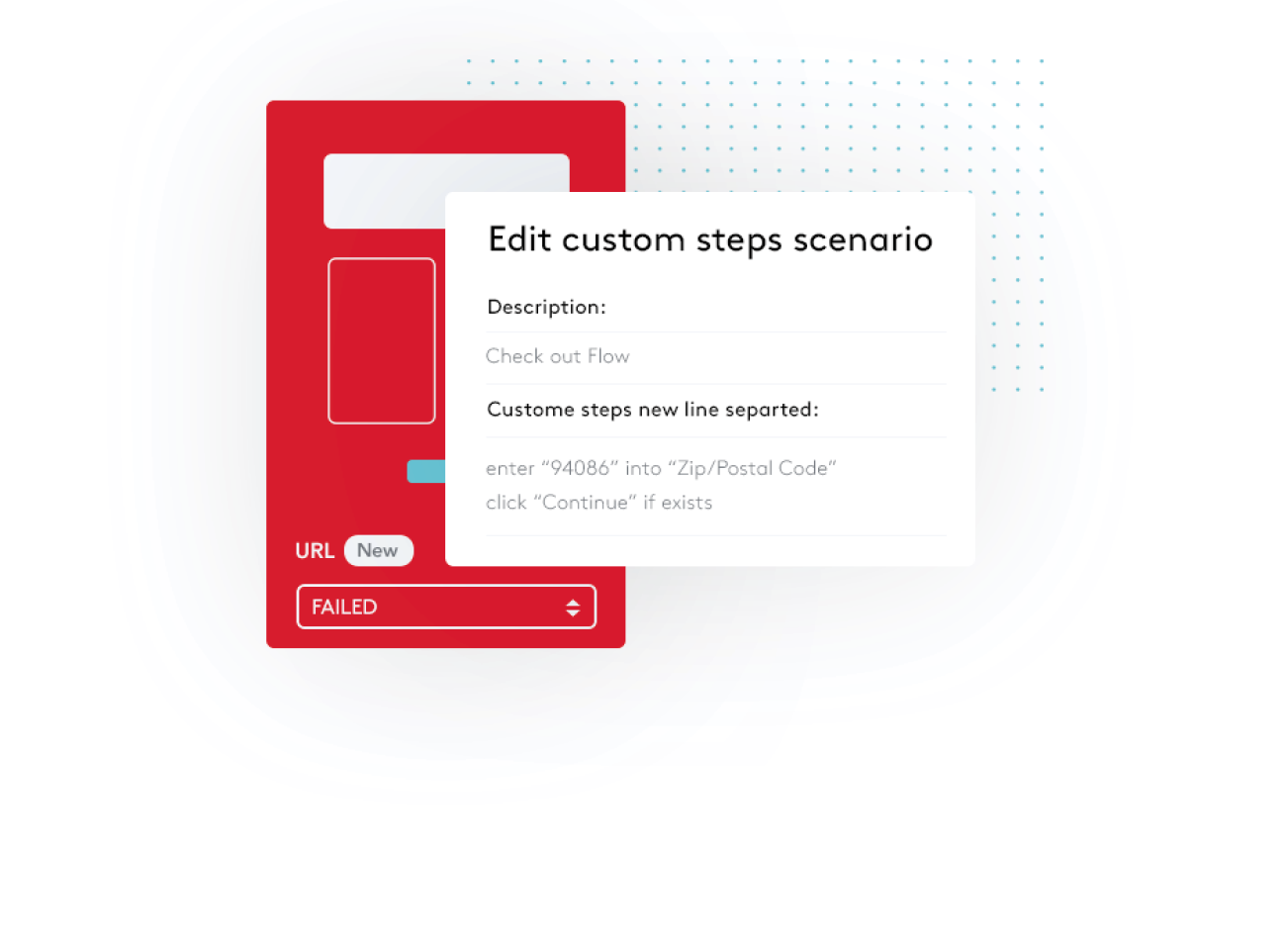 For DevOps
Integrate with Jenkins /Spinnaker/CircleCI or any other CI/ CD system easily. Enable team's scalability and speed. Enjoy delivering 10X value to the business.
For QA Teams
Reduce time wasted on repetitive and time-consuming manual regression testing and script maintenance, so you can refocus your testing efforts on branch, discovery and other high-value, sophisticated testing.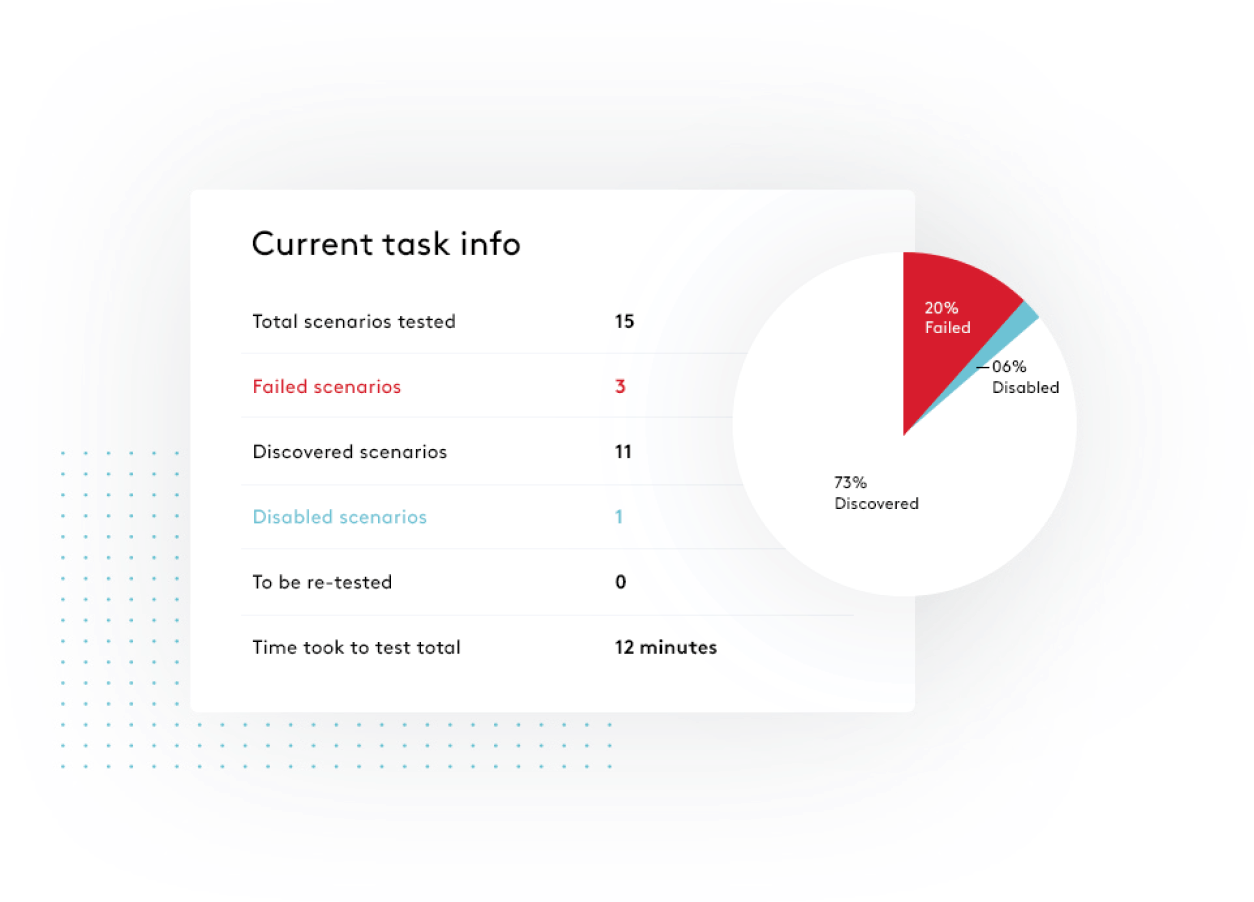 Testing from end users' point of view with 200X less maintenance
More stable tests with minimal maintenance
Infrastructure stability with reasonable retries.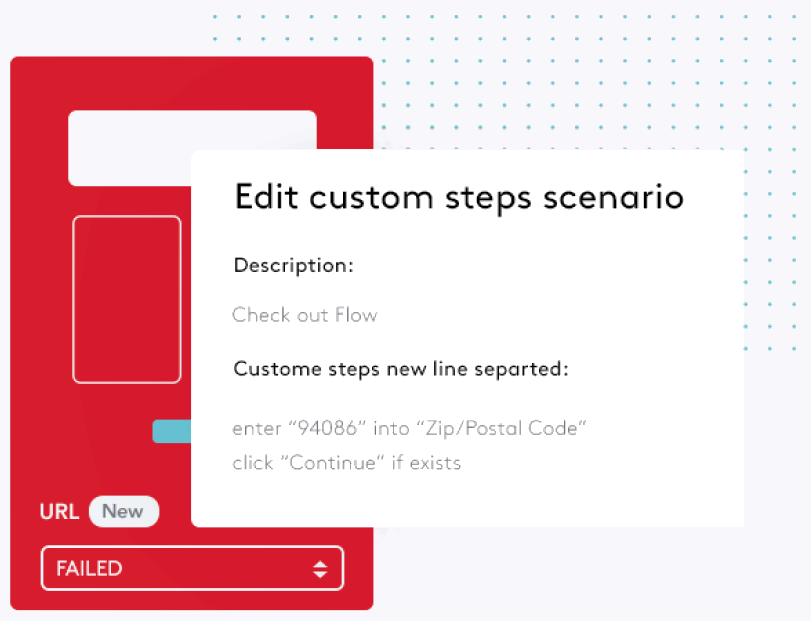 What Our Customers Are Saying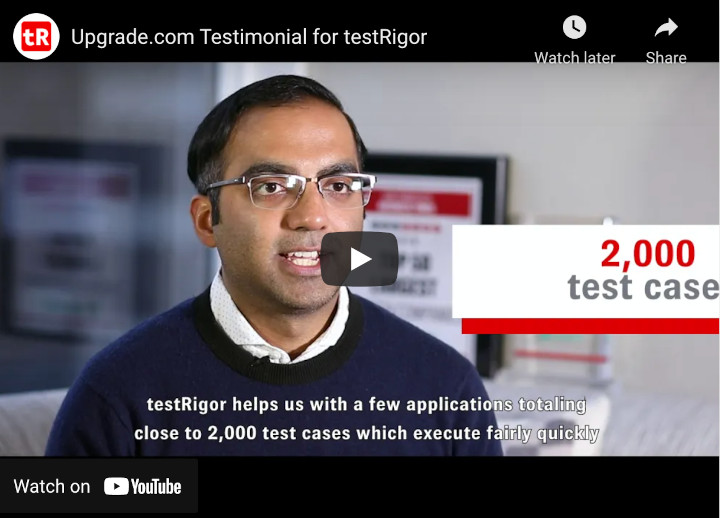 "With testRigor, we were able to generate automated tests quickly without adding maintenance overhead for our QA team."
Here's another testimonial from Upgrade, a San Francisco-based FinTech company, which now creates 3X more automated tests than earlier with testRigor's behavior-driven regression testing strategy.
Rajan Arora
Sr. Director of Engineering - Upgrade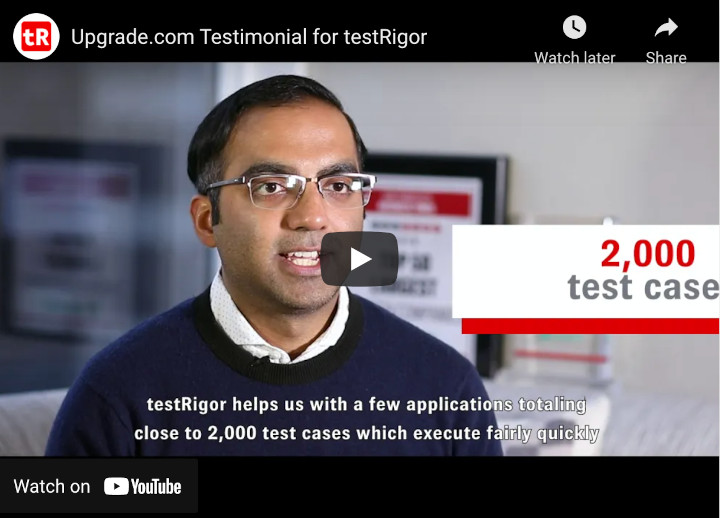 "The tool is so easy to use, that if you speak English you can figure out how to use the tool"
At DataHerald they were unhappy with having to utilize engineering resources to build and maintain test automation with Selenium. The decision to switch to testRigor was a no-brainer since they can now create more tests with just one manual QA tester.
Amir Zohrenejad
Co-Founder & CTO - DataHerald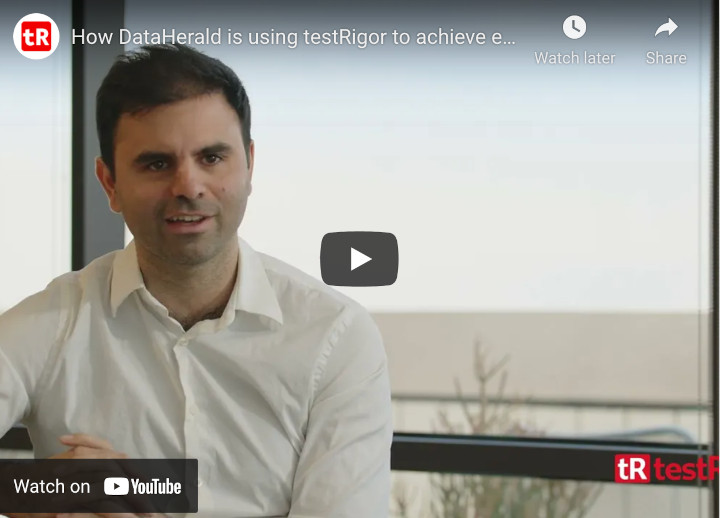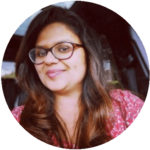 "My team can automate, that is a huge win because you do not need technical skillsets. You can leverage testRigor's technology to write the test case in plain English."
"The manual team does not need to be sidelined and I don't need to hire separate experts for automating scenarios."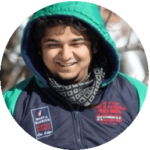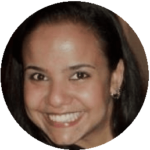 "The easier platform to achieve the consistency of maintaining and running the tests in a speedy way."