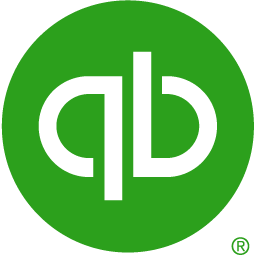 Website: http://enterprisesuite.intuit.com/products/enterprise-solutions/
Boost your business with improved visibility and control through QuickBooks Enterprise. Enhance decision making, efficiency, and productivity by having a comprehensive view of your business operations. Manage more aspects of your business with Enterprise, including top-notch accounting, inventory management, reporting, pricing rules, job costing, integrated payroll*, time tracking, and more. Accommodate up to 1 million customers, vendors, and inventory items; 100,000 classes; 45 custom fields; and up to 40 users. Increase productivity, improve collaboration, and enable remote work with hosting capabilities.
Automate tasks with integrated time tracking and payroll tools, the optional Salesforce CRM connector, and access to over 200 additional applications to enhance your Enterprise experience.
Make faster decisions and improve productivity by accessing real-time data. Gain industry-focused tools and reporting tailored to your business, with specialized editions offering custom capabilities and features. Quickly access vendor, inventory, pricing, and customer information within QuickBooks for streamlined workflows and better decision making. Accelerate your work process with batch transactions and minimize data entry. Have a clear view of incoming and outgoing transactions with a cash flow hub to monitor payments, bills, invoices, sales receipts, and more.
Enhance efficiency and transparency by controlling user access to data with default and custom permissions. Easily manage multiple companies by tracking and reporting on intercompany transactions with a single dashboard.
Streamline inventory management by organizing and tracking inventory across warehouses at the bin or pallet level with multi-level categorization. Manage sales orders and inventory with Enhanced Pick, Pack, and Ship from a single location. Minimize business losses by assigning expiration dates to inventory items.
Contact Intuit to collaborate with a Customer Success Manager to select the appropriate Enterprise edition for your business and receive support from top onboarding specialists for a smooth and quick setup.
*Additional fees may apply.
For QuickBooks Desktop Enterprise implementation, you have several complex implementations that modify the system's default behavior to fit your processes. Therefore, as a part of rolling out and updating this implementation, you want to ensure that any previously made changes still function as expected.
Often you'd start with manual validation. Then, some assigned individuals would go through the existing functionality to ensure it works correctly.
Eventually, however, you'll realize that the validation volume is so high that it takes much time, hindering efforts to move forward efficiently. Also, humans are prone to making errors and sometimes missing important issues.
This is where you start to think about automation for your manual validation activity.
However, it is challenging for several reasons:
You need to hire a QA Engineer to build automation (these are hard to come by and very costly).
Once you start automating, you'll discover that as soon as QuickBooks Desktop Enterprise releases a new version, your test automation breaks because of subtle new changes in the release. This makes the majority of your tests fail, defeating the whole purpose of automation in the first place.
Meet testRigor. testRigor is a human emulator that understands English and executes tests from an end-user perspective. This way, you can achieve two goals at the same time:
Empower your existing employees who are now focused on manual testing to be able to build test automation regardless of their skill level.
testRigor automation won't break between releases because it just doesn't rely on details of implementation like all other systems do.
An example of a test could be:
If you'd like to try it out and see a demo of how it works on QuickBooks Desktop Enterprise, please fill out the form below.
Request a Demo
Ready to move your software testing into the next stage of scale and efficiency? After submitting this form, our team will reach out to you to schedule a demo where they can also answer your technical questions.
Thank you for your request. Please select date and time for a demo.