Better, Smarter End-to-end Test Coverage
End-to-end Testing Frameworks
Looking for a complete testing solution? Our end-to-end testing tools are for you. Loved by experts and non-coders alike.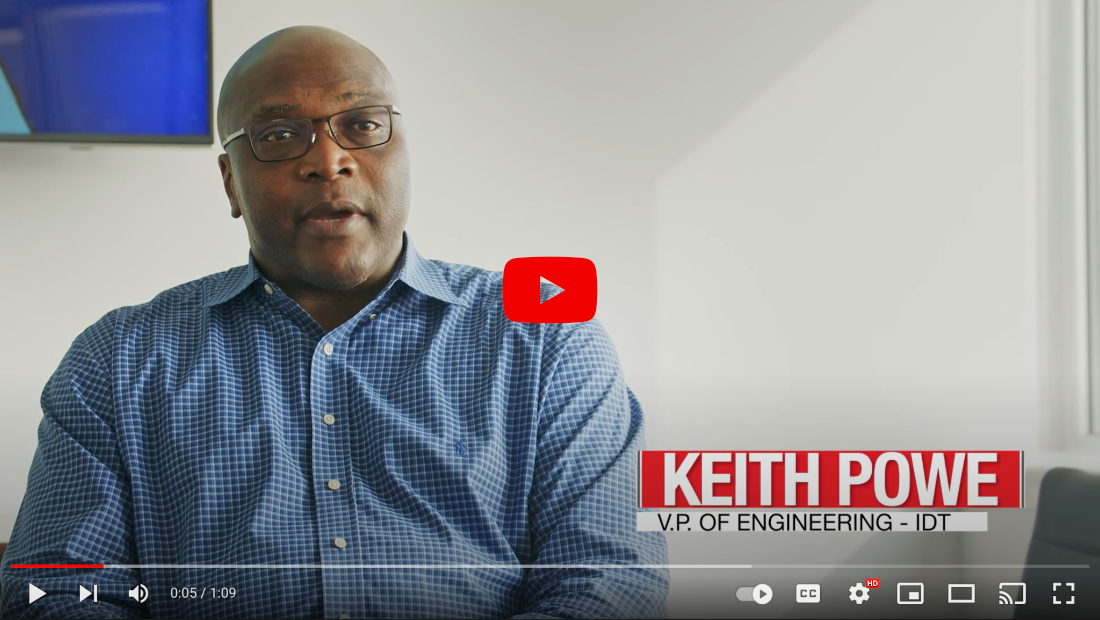 testRigor makes testing easy
End-to-end Testing Tools
Greater Efficiency Project-Wide
The days of painstaking end-to-end testing are over. Our tools were built to make automated end-to-end UI testing reliable and accessible to anyone in the QA space. With testRigor, your team will spend more time building robust tests and less time writing and maintaining end-to-end test coverage.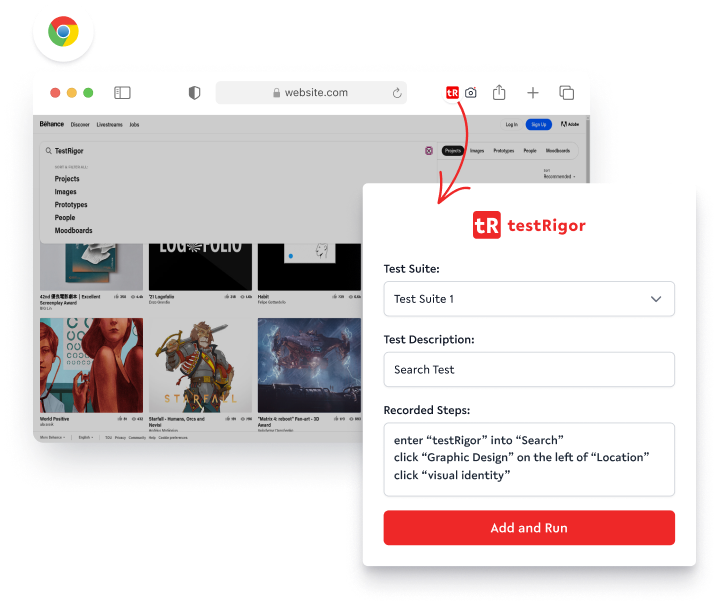 Best End-to-end Testing Framework
Unparalleled Testing Optimization
| | |
| --- | --- |
| | Better end-to-end test coverage |
| | |
| --- | --- |
| | Plain-English tests persist through changes in the underlying framework |
| | |
| --- | --- |
| | More stable tests throughout your entire automated test suite |
| | |
| --- | --- |
| | Lower cost to maintain coverage allows building more tests |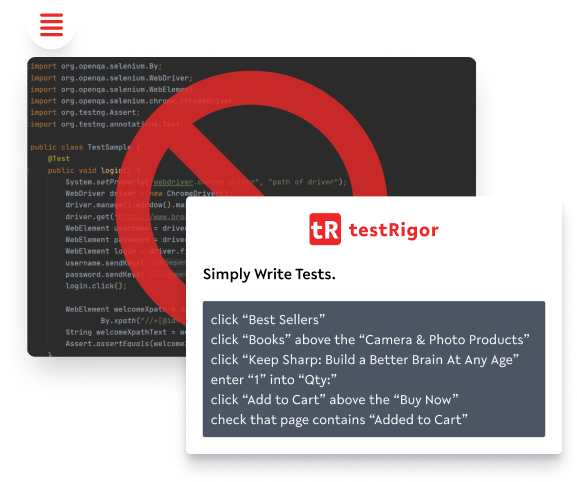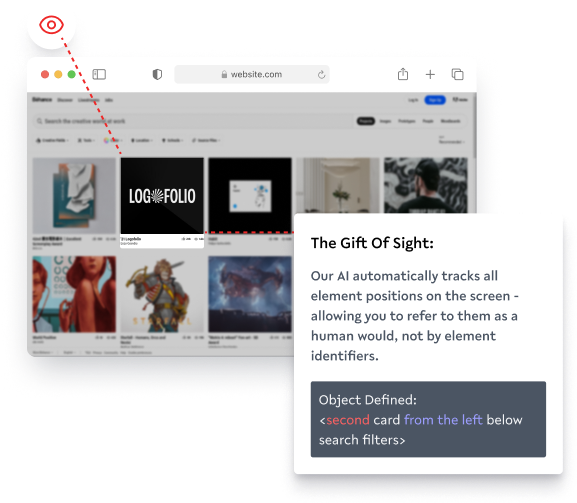 Less time spent on test maintenance
| | |
| --- | --- |
| | Receive test suite results in minutes, not hours or days |
| | |
| --- | --- |
| | Reduce tedious manual regression testing so that your test can focus on non-repetitive tests |
| | |
| --- | --- |
| | AI-driven technology learns from user interactions to reduce manual research efforts |
Suitable for any testing skill level
| | |
| --- | --- |
| | Tests are easy to write in plain English as testRigor handles the rest |
| | |
| --- | --- |
| | No element locators, refer to UI elements just as you see them on a screen |
| | |
| --- | --- |
| | Powerful APIs to extend testRigor value as far as you want to take it |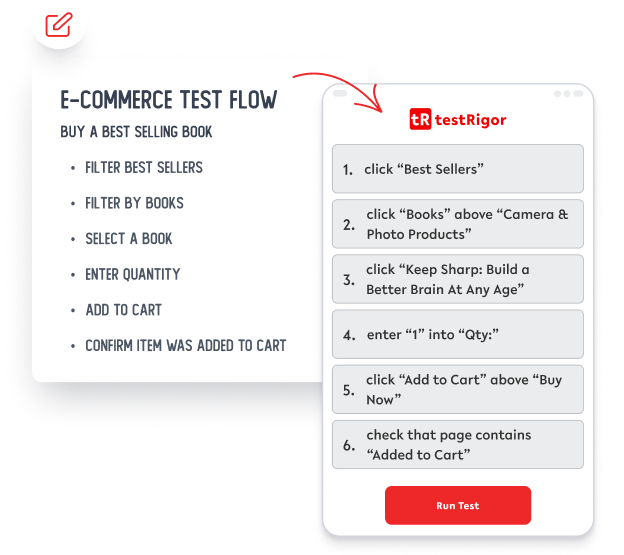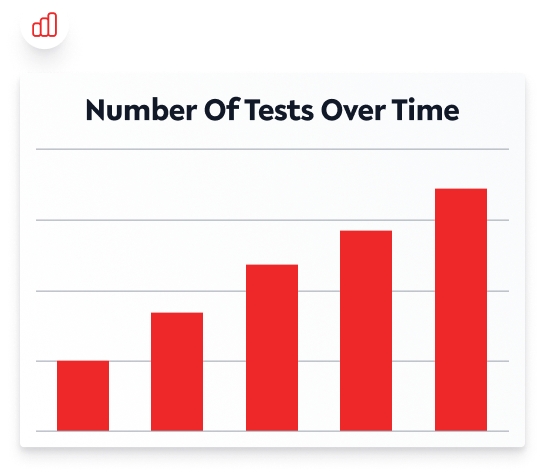 Unparalleled scalability
| | |
| --- | --- |
| | Low-effort test creation process |
| | |
| --- | --- |
| | Minimal test maintenance cost |
| | |
| --- | --- |
| | Efficiency gains grow with your project |
The Most Powerful
End-to-end UI Testing Tool
You've Ever Seen
With testRigor, you'll find that tests are easier to create, efficient to maintain, and powerful in providing a strong level of coverage across your software project. These benefits mean your team can spend less time worrying about test quality and more time making your software better.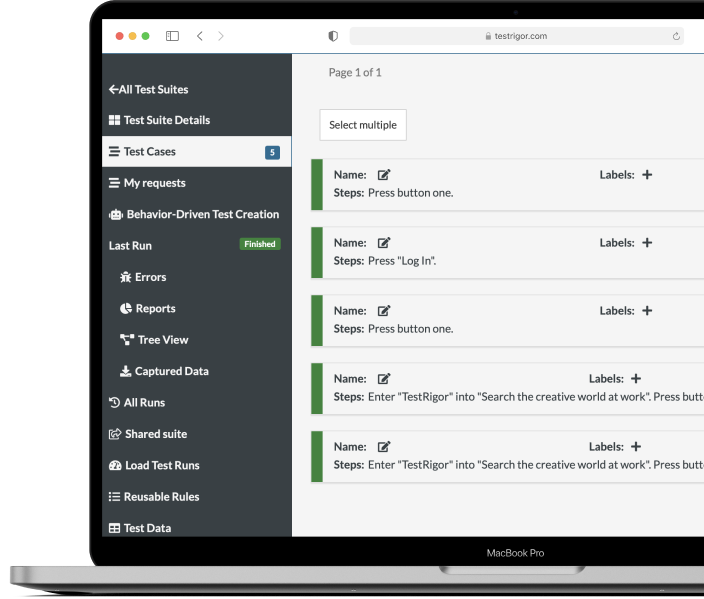 Achieve Next-Generation Results With
AI-Powered
End-to-end Software Testing Tools
Public Open Source
All tests and test results are PUBLIC open source, anyone can see and you can share your results as a unique public URL.
---
Most Popular 🔥
Private
Two private test suites and 2 parallelizations to execute tests
---
Enterprise
Contact us for personalized enterprise offers.
Custom pricing
---
Loved by Executives and Product Leaders
When it comes to maximizing value and increasing efficiency, executives and product leaders love testRigor on all fronts. With quality team members being a scarce resource, testRigor can help keep your team focused and on track, building value into your product.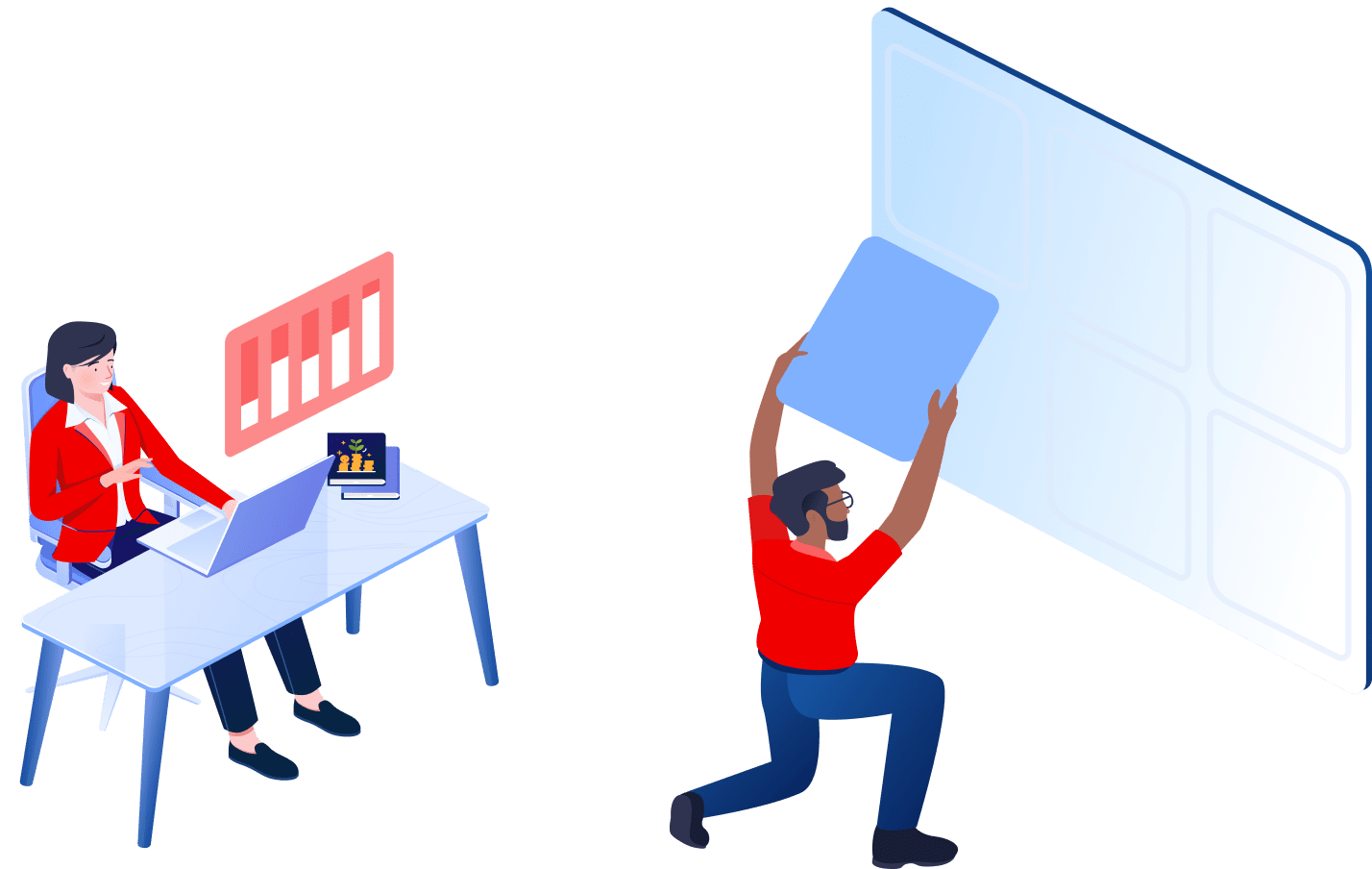 Why Developers love testRigor
With the ability to generate a huge volume of tests automatically based on real user interactions with the software in production, software engineers can gain a stronger understanding of how users are using the software at scale.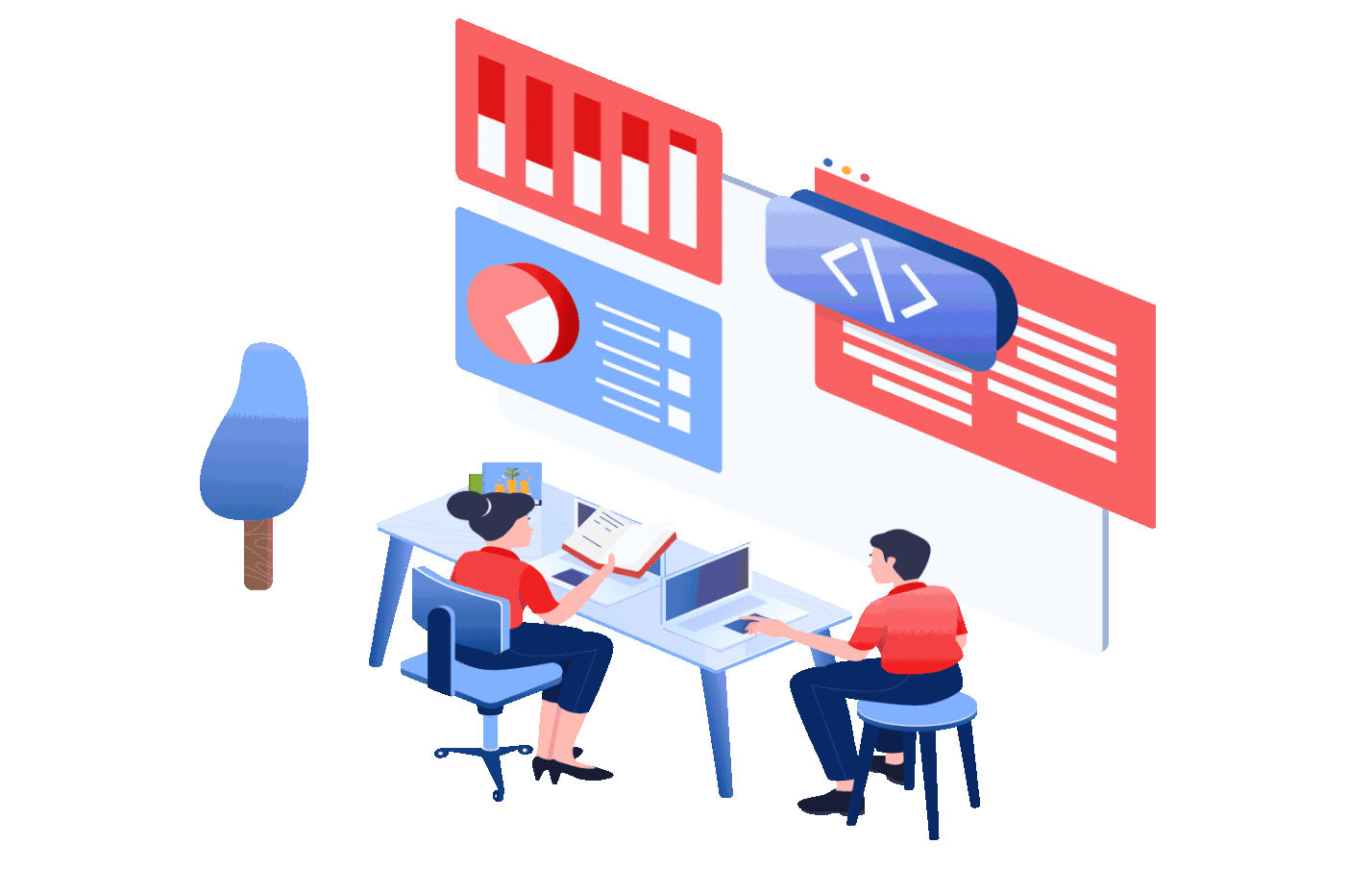 Why DevOps teams love testRigor
DevOps teams spend less time on mundane setup and maintenance, and can move faster with pre-generated bash scripts with a simple copy-paste workflow to integrate with any CI/CD system like Jenkins, CircleCI, Gitlab CI, Azure DevOps, Spinnaker, and more.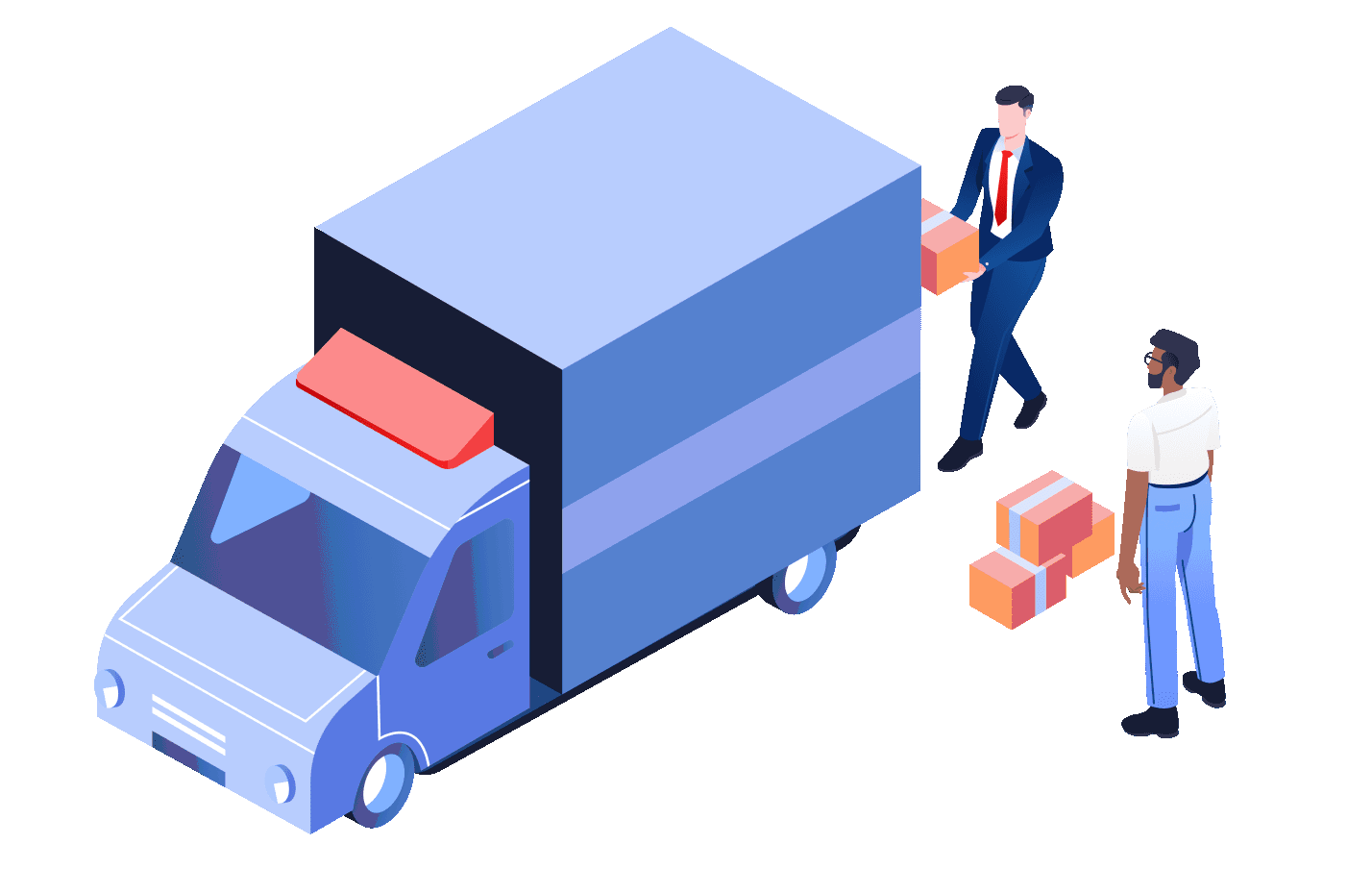 Why QA professionals and SREs love testRigor
With testRigor, QA team members get to spend less time on tedious manual regression testing and script maintenance, and more time on more interesting, high-value testing work.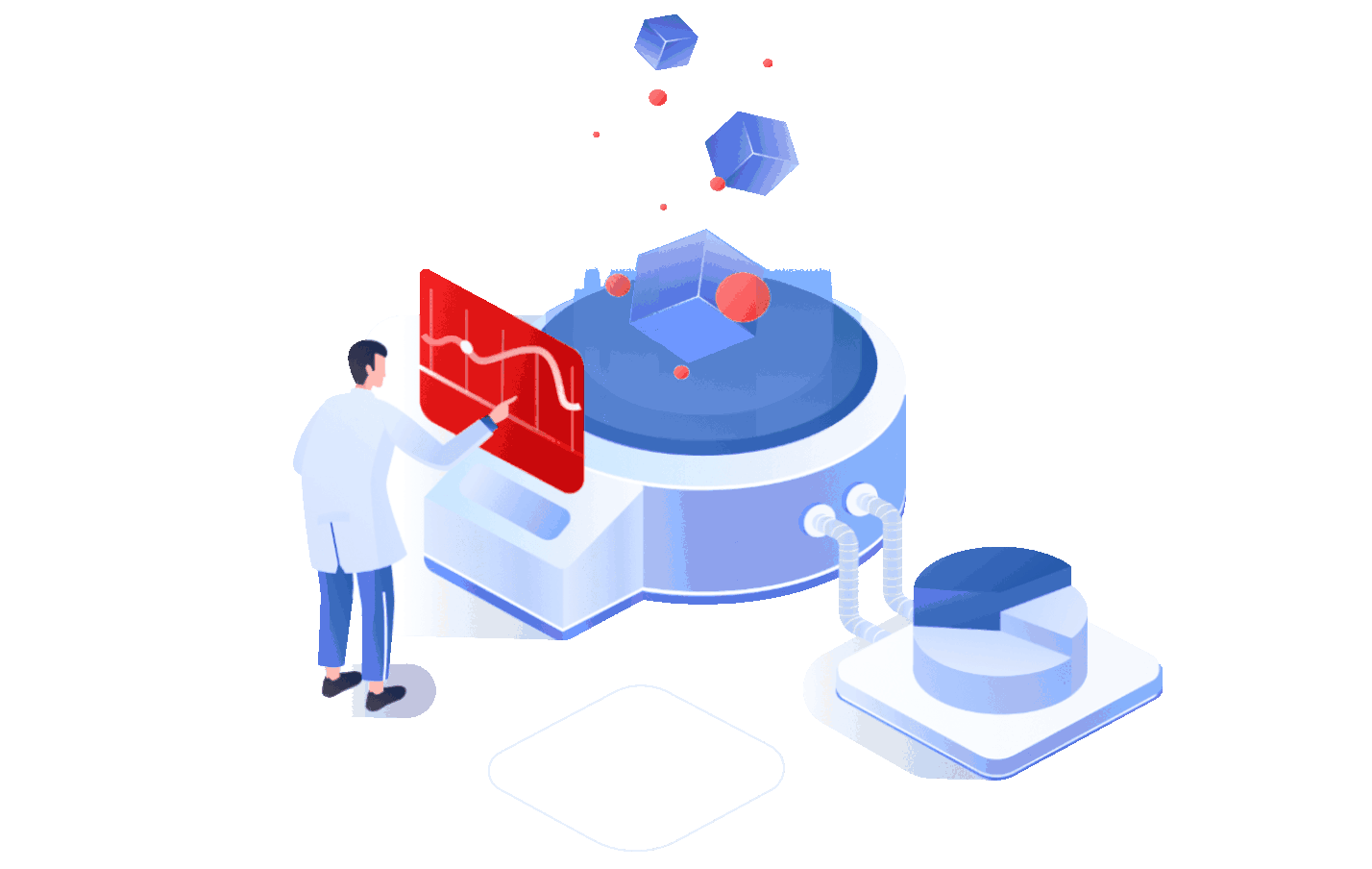 Executives
Developers
DevOps
QA Pros and SREs
Secure
End-to-end Test Automation Tools
testRigor is built with security in mind from the start, including following some of the highest security standards around, like SOC2. testRigor never records or stores the private data of your company or users. testRigor includes all of the access controls your team needs to make sure unauthorized system access is prevented and your system is free from abuse, theft, unauthorized removal of data, and other security issues.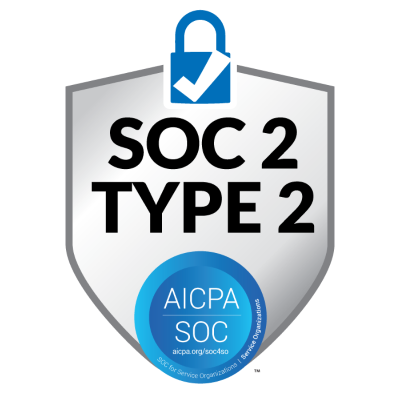 Data Integrity
testRigor maintains data process integrity by the book, ensuring data processing is complete, accurate, valid, authorized and timely.

Infrastructure
Keep confidential information protected with network and application firewalls that work together with strict access controls.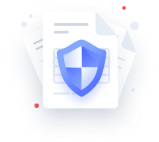 Protect PII
You can rest assured that all PII remains private as we never store private data of users or your company.
Automate End-to-end Testing
with testRigor
We make it easy. Click the button below to schedule a demo. One of our friendly specialists will be happy to talk it over with you and answer any questions you might have.