Email testing tools
The return on investment for email marketing has been cited as a $36 return for every $1 spent, making email marketing extremely lucrative. So it's not surprising why so many companies are investing in it. However, email testing can be a nightmare for some teams due to the high level of technical nuances required, beyond what most teams are accustomed to with regular browser testing. Luckily there are some quality email testing tools and best practices in 2023 that have made this type of testing far more manageable than in the past. If you're looking for the latest email testing tools and best practices, this guide is the perfect summary for your needs.
What are email testing tools
, and how do they work?
What are some of the best practices?
Email testing tools help address several unique challenges faced by QA and email marketing teams.
At the most basic level, email testing tools can help teams troubleshoot how emails render in different email clients, web browsers, and devices.
Another common area that can be covered with email testing tools is deliverability. Some email testing tools allow teams to monitor and understand bounces, rejections, spam traps, and other issues with deliverability – in order to maximize the effectiveness of email marketing efforts and eliminate the waste that comes from sending emails that don't reach engaged users as desired.
Finally, email testing tools are also helpful in a number of other areas, such as A/B testing of different templates and content.
No matter what solutions you end up choosing, if your team is supporting email marketing campaigns, all of the above areas are some of the key considerations to ensure the viability of your email marketing efforts.
The best email testing tools available in 2023
In the world of email testing tools, there are a lot of tools that specialize in one or a few areas. Here is a list of some of the most commonly used email testing tools in 2023.

testRigor is one of the most cutting-edge email testing solutions on the market, with an AI-powered platform that allows you to write tests in plain English and deliver them as fully functioning software code tests. Not only does testRigor make it extremely easy to validate the contents of emails, but it can also help with file attachments. Most importantly, testRigor excels at testing content for errors and bugs, helping you catch issues like broken or inactive purchasing links and other call to action links. Finally, testRigor is also a great choice if you want to also be able to test which emails get sent out at what time and based on what triggering actions, allowing you to cover the full picture of email functionality rather than just checking templates for issues.
Litmus is one of the leading email testing tools in the market in 2023, allowing teams to create, preview and test emails in order to resolve issues before sending out bulk mailings. Litmus allows you to preview and test emails in more than 100 of the most highly used email providers and devices, including Outlook, Gmail, Yahoo Mail, and much more. In addition to testing emails before sending, Litmus also provides other tools like a spam score and suggestions from the platform about ways to improve mailings.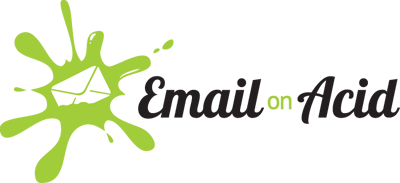 Email on Acid also allows you to test and find issues with mailings before sending them out to your broader email lists, such as broken links, accessibility, image checking, spell checking, and blacklist verification with multiple spam filters.

Preview My Email is another popular email testing tool that is commonly used for testing and debugging email deliverability and performance issues. Preview My Email boasts a drag-and-drop responsive email design editor, and includes APIs and other features to get the most out of the platform. In terms of spam testing, Preview My Email allows you to check your sending IP address against more than 50 of the most common blacklists so you can avoid deliverability issues up front in order to maximize the effectiveness of the emails you send out.
Take email testing to the next level with testRigor
For any team that wants to maximize their email efforts are much as possible and take their email testing efforts to the next phase in evolution, testRigor is definitely the platform to go with all of its robust, AI-powered testing features. You can read more about the email testing by visiting the documentation page. If you're interested in learning more about how testRigor can help your team, but sure to reach out to us and one of our friendly team members will help you get the answers you need.