Test Automation Tools
For any team looking to ensure quality throughout a software project, understanding the role that test automation tools play in modern software development is a must.
Whether you're already using test automation tools or just starting to learn about them, this post will guide you through all the essential details you'll need to know. We'll explain what a test automation tool is, what types of test automation tools exist, and why your team should be using test automation tools.
What Is a Test Automation Tool?
A test automation tool is a software that reduces or eliminates manual effort in the software testing process by automating aspects of the testing process. As such, test automation tools are an important way for teams to reduce repetitive manual tasks and improve quality, reliability, and speed during the testing process – since manual efforts can often result in inconsistency, human errors, or simply much slower performance.
Test automation tools are particularly well suited for automating software tests that are repeatable and performed frequently. Therefore, smoke and regression tests are typically the first to be automated. Once created, these tests can be executed as often as needed and even included in the CI/CD model. If your test automation suite is built correctly, which means tests are reliable, you might even decide to include this test suite as a gate for every software build or commit.
When people think of test automation tools, they sometimes think about the tools that enable your team to run tests automatically, but now there are test automation tools that are becoming smart enough to create and improve the tests themselves, further automating the process. testRigor is a good example of a test automation platform that can further streamline the test creation and test quality improvement process by leveraging artificial intelligence to study real user interactions with the software.
Many test automation tools require programming skills, while others provide a Graphical User Interface (GUI) to facilitate the work that the user needs to perform to set up or configure test automation. A common example of a GUI-facilitated test automation process is recording actions during testing and then playing the actions back using GUI controls to record and play.
Another key aspect to consider about test automation tools is that they come in a wide range, serving a variety of different functions and across different platforms, like web, mobile, desktop, and so forth.
What Types of Test Automation Tools Exist?
As already alluded to, there is a wide range of test automation tools that vary in terms of purposes, features, licensing, price, and many other aspects.
If you've taken a look around the current market of test automation tools available, you may have found your head spinning due to the sheer volume of options out there. It can be easy to feel overwhelmed, but once pointed in the right direction, the decision shouldn't be too difficult.
Suppose your team is considering an evaluation of what test automation tools might be the best fit for your team. In that case, you can categorize the different aspects of tools out there into a handful of common groupings to help facilitate the decision making process.
First, consider what you're testing for: UI functional testing, API testing, end-to-end testing, performance testing, etc., will often require very different tools. Obviously, your team will need to take a look at what software projects you're managing and think about what range of technology will need to be covered, and you can use this understanding to guide your decision on which test automation tools you can use to cover your products.
Second, define whether you need to cover web browsers, mobile browsers, desktop applications, native iOS/Android applications, etc. Ideally, the tool you choose should support all of the products your company has, although that won't always be possible due to some tools being platform-specific.
Next is time to decide if you want to stick to open-source options or consider commercial products. The latter might actually end up costing you less than open source once you factor in all expenses. We recommend you to explore codeless options, as they will allow more people on the QA team to participate in writing and maintaining tests – instead of only automation engineers.
Artificial intelligence is becoming another differentiator in the market, with some platforms using machine learning to automatically analyze user behavior with the software to inform and improve the test creation, maintenance, and automation process. If your team is looking for the additional efficiency gains and scalability provided by AI-powered test automation, you should consider products like testRigor since many automated testing tools still don't offer this technology.
Lastly, you can consider what types of testing the tool can help perform in production or outside of production. For example, some test automation tools may include A/B testing, canary releases, synthetic and non-synthetic monitoring, and load and performance testing. When it comes to the wide range of testing possible, it's important to consider what type of testing is most important to your team and choose a tool that does a good job of supporting your most important testing needs.
So Why Should Your Team Use a Test Automation Tool?
By now, you likely have a good sense of what role or purpose test automation tools can fill for a software team, but you may still need to explain to team members internally why your team should be using test automation tools. Oftentimes, this can be for reasons like securing funding to purchase the tools and also convincing team members to invest time and effort into learning them. Sometimes, advocating for your team to use automated test tools can also be related to advocating for introducing or improving an automated testing process and hiring the right team members to solve this important need for your organization.
If you're learning about test automation tools, you've likely already realized that your team can gain a lot from test automation. The value of using test automation tools is largely aligned with the value of automated testing, which allows for improved speed of tests, frequency of testing, quality, and reliability of testing. All of these gains are crucial reasons why your team should consider automated testing, and test automation tools enable your team to realize these benefits.
With the right tool, your team can eliminate a lot of manual effort and achieve large efficiency gains that can reduce costs, speed time to market, and allow your team and software project to scale more effectively. Even if your team elects to purchase a paid test automation tool, the value you get will likely far exceed the tool's cost.
Top 5 Automation Tools To Consider

Selenium
This is one of the oldest automation tools on the market, and it's hard to find a QA professional who has never heard about it. Selenium is open-source and has four components. The first main component is Selenium IDE, which is essentially a record-and-playback tool. The second main component is Selenium WebDriver, which allows you to create automated web tests in multiple programming languages, including Java, Python, Ruby, and more.

Appium
Appium is a very popular open-source test automation frameworks for mobile applications, both native and hybrid. It actually derives its roots from Selenium. Appium supports the same programming languages as Selenium does.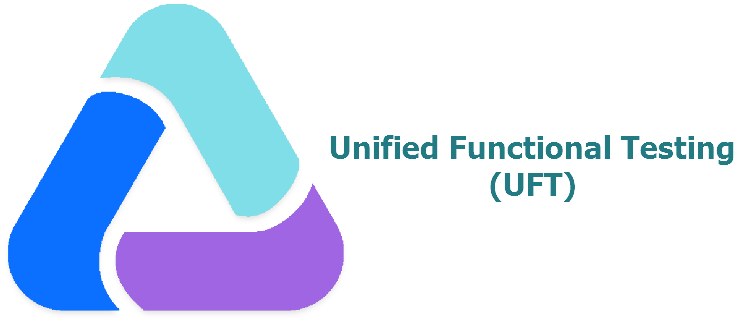 UFT (QTP)
UFT is one of the other oldest automated functional tools on the market. It only supports VBScript scripting language, and the tool covers testing for web, mobile, desktop, and API.
UFT is a paid tool, and although slowly losing popularity, it's still used by many enterprise companies.
JMeter
JMeter is a well-known tool when it comes to load testing. It is an open-source application used to analyze and measure performance on a variety of services (primarily web applications). Jmeter only supports Java programming language.

testRigor
testRigor is a cloud-hosted end-to-end UI testing tool. It supports web and mobile browsers, native desktop, hybrid and native mobile applications, and APIs. The best part is it being a codeless solution, meaning that you can write tests from scratch in plain English commands. testRigor uses artificial intelligence algorithms, allowing for up to 15x faster test creation compared to Selenium or Appium.
Final Takeaways
If your team is considering implementing or upgrading to a new test automation tool, it's important to do enough research up front and make a decision that will be sustainable for your team for years to come. Choosing a tool that ends up not fully supporting all of the features or tasks that your team needs to achieve test automation can become a huge headache later if you need to migrate your team over to a new tool later with all of the related training and updates to processes that needs to happen in this type of scenario.
If you still have questions or are still unsure about how to make the right choice, remember that our team at testRigor is always happy to hear from you and help out in any way that we can. Feel free to get in touch with us if you'd like to talk it over and learn more about how test automation tools can help your team reach the next level.